About us
Since 2012, we have been providing services in the area of accounting and tax consultancy for foreigners or residents in most European countries. As we know how hard it is to get around with all those rules and laws, we try to speak to you, our client, in a simple language. We approach each client, whether you are an individual or a company, with the best care, and provide services that you are looking for.
We have served over one million clients within nearly 100 jurisdictions around the world. That´s a number which helped us understand the various needs of our clients and keep improving our work. Not a phrase.
We put a strong emphasis on providing our services online. No matter where you live or work, we will solve your issues online. Our wide range of services starts with basic do-it-yourself products, such as preparing your tax return in a couple of clicks, through receiving tax advisory and accounting services by a team of specialists in many different countries of the world. All for a fraction of price that the BIG4 would charge.
Our latest project serves as a very unique online marketplace, to be able to network you to specialists around the world, proven by us, just based on what you are looking for. May it be a tax return for country, half a world away from you, or tax services if you run your business abroad.
All you need to do is tell us what you need.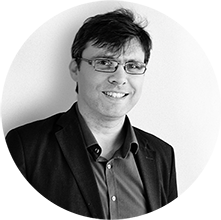 Ivo Brabec CEO